Anyone still have an overview of where we (?) stand qua attribution of "cyber" attacks [ #ditchcyber, of course ] ..?? Apart from this…
There's so much development in attribution with or without proof, e.g., about hacking elections in some outer corner of the world's population; was it truly hacks, was it some nation state, was it some scapegoat hackster, was it all a set-up, where are Wikileaks, Anonymous, [fill in your favourite Four Horsemen party and colour the pictures] … the possibilities are endless.
But there are indeed flashes like this and this, which spark some controversy whilst blurring the overall picture. And we'd want unblurred pics of hotel room showers oh wait not I.
And what with all the tools out there (remember, the FBI's stash stolen and now on fire sale for 99% off the previous list price, right?), planting others' fingerprints and DNA, so to speak (no, literally ..!), and have pictures and videos even that are near-indistinguishable from proof; what evidence if any is still admissible in courts? None …!? So, what attribution …!?
When others talk about "controlling the cyber battlefield" (no, not the FBI but the extraterritorial agency), isn't there a protracted "cyber" [ #ditchcyber ] world war under way already ..? Just not as hot as the previous one, more like the Cold one, schlepping on ..?
Just accept all Peace For Our Time's … and: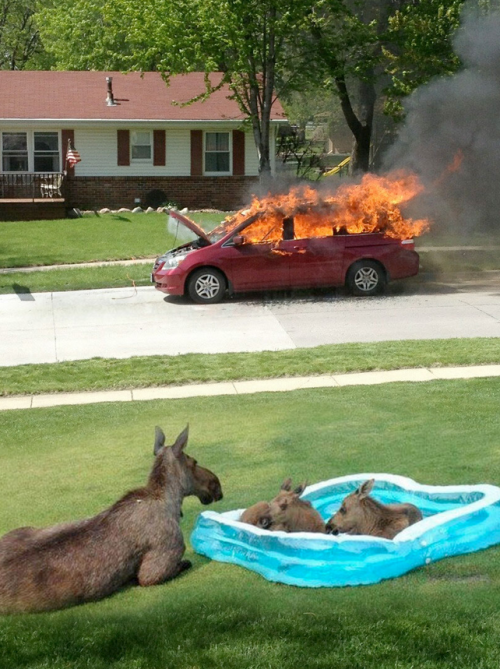 [The SocMed approach: Look! Moose babies!]