As stated earlier, I believe, in the power of 'AI' – when driven from 'the business' side. The latter being so ill defined it hurts, a lot.
But nevertheless, take a Forbes article. Square that with the Accenture robotics approach. Then cube the lot with McKinsey's insights.
Oh and a dose of this on organisational readiness to receive, also helps a lot.
There.
Four dimensions of the same. Possibly, some HBR can be thrown into the mix but already, you see that the bottom-up approach, which is valuable too here and there, can in fact be augmented, over-arched, with a more strategy-execution style program…
That should do it.
Oh also don't forget: Mid-level, there is some solution in using a pipeline (like here! and here), but note that this, too, still a. requires Translators, b. is quite bottom-up, c. is at most mid-, project management level, d. has too little connection with program / project portfolio management to be deployed just like that. However necessary in your projects. Study both sides ..!
Leaving you with …: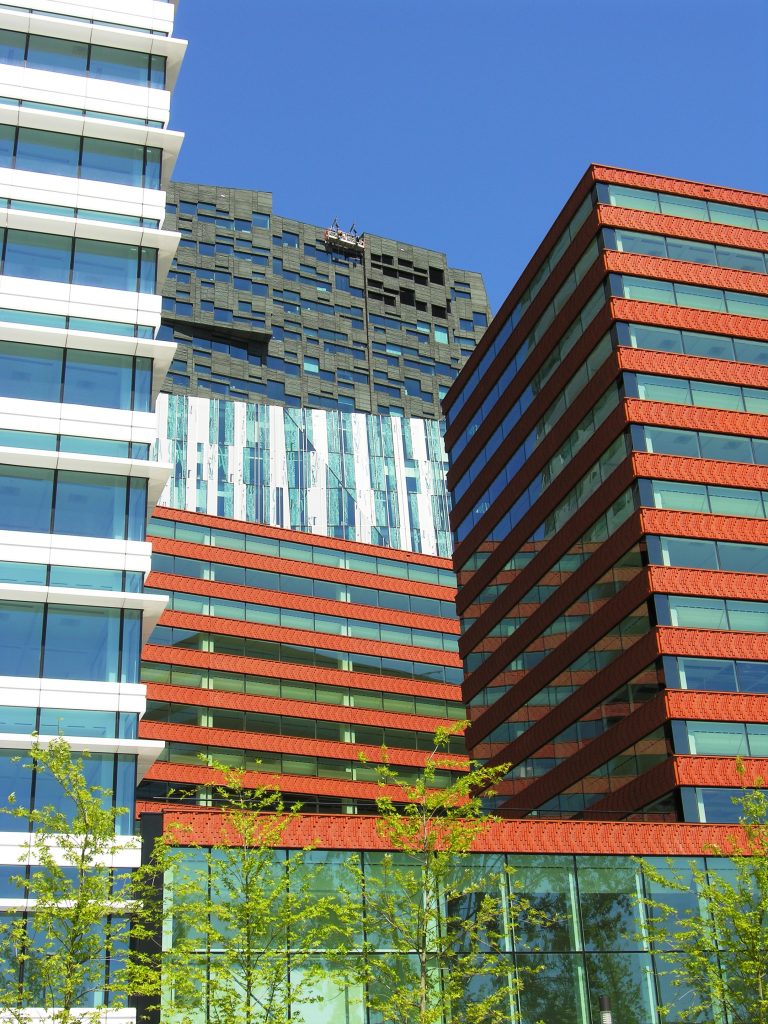 [How a jumble still aligns, making the picture interesting; Zuid-As Amsterdam]