Maybe we should just push for a swift implementation of the megasystem that will be the Digitally Autonomous USA. No more need for things like a 'POTUS', or 'Congress' or so. When we already have such fine quality of both and renewal on the way into perfection (right?), and things like personal independence and privacy are a sham anyway, the alternative isn't even that crazy.
But then, there's a risk (really?): Not all the world conforms yet to, is yet within, the DAUSA remit. Though geographical mapping starts to make less and less sense, there's hold-outs (hence: everywhere) that resist even when that is futile. The Galactic Empire hasn't convinced all to drop the Force irrationality and take the blue pill, though even Elon Musk is suspected of being an alien who warns us we're living in a mind fantasy [this, true, actually — the story not the content so much].
But do you hope for a Sarah Connor ..? Irrationality again, paining yourself with such pipe dreams.
On the other hand … Fearing the Big Boss seems to be a deep brain psychology trick, sublimating the fear of large predators from the times immemorial (in this case: apparently not) when 'we' (huh, maybe you, by the looks of your character and ethics) roamed the plains as hunter-gatherers. So if we drop the fear, we can 'live' happily ever after; once the perfect bureaucracy has been established. Which might be quite some time from now you'd say, given the dismal idio…cracy of today's societal Control, or may be soon, when ASI improves that in a blink, to 100,0% satisfaction. Tons of Kafka's Prozesses be damned.
Wrapping up, hence, with the always good advice to live fearlessly ..! 😉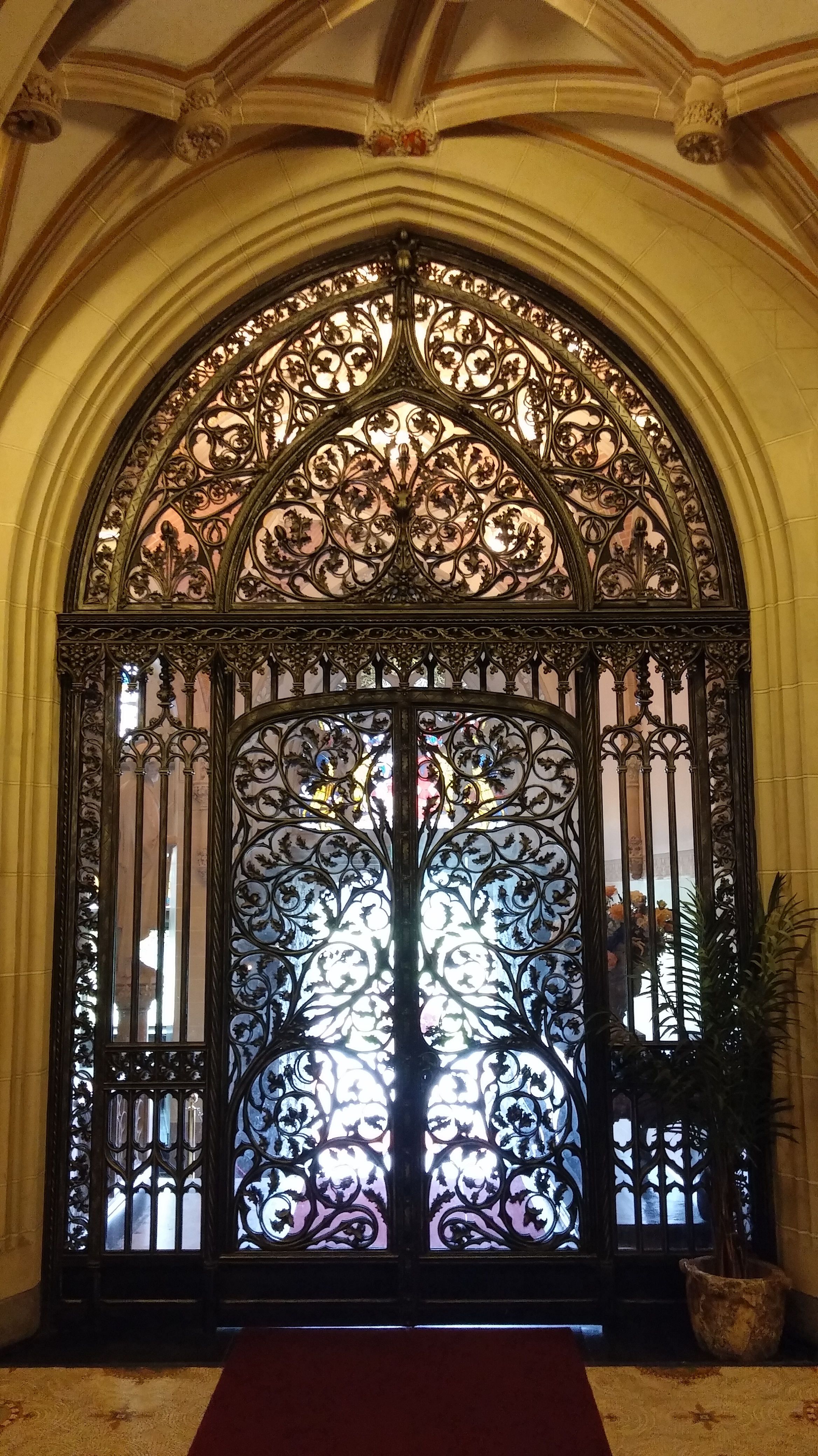 [Some Door of Perception! (and entry); De Haar castle]